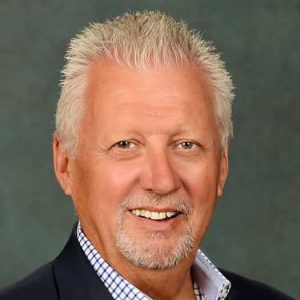 Bill Freeman
Chairman / Founder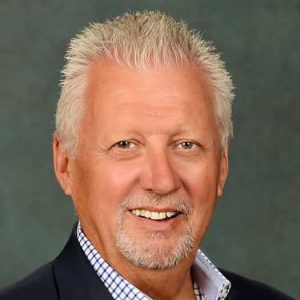 Bill Freeman
Chairman / Founder
In 1985, Bill formed FreemanGroup with the intent of providing the hospitality industry with a practical approach to quality that encompassed a workable product, a practical approach to implementation and an objective measurement tool. Since then, Bill has built an international reputation in the implementation of quality processes that work.
After receiving a degree in Hotel Management from Manchester Metropolitan University, Bill entered into the operational field through working with TrustHouse Forte Hotels in the United Kingdom where he was responsible for quality for six London properties from 1976 to 1980, including Grosvenor House and The Hyde Park Hotel. In 1981, he joined Rosewood Hotels in the United States as Vice President of Quality Assurance.In this capacity, he was instrumental in many of the initiatives that made Rosewood a leader in the service culture at the time while working on their signature properties, including The Mansion on Turtle Creek in Dallas, The Hotel Bel-Air in Los Angeles, The Remington (now St. Regis) in Houston and The Hotel Hana-Maui (now Travaasa Hana) in Hawaii.
While at Rosewood Hotels and during the opening of The Remington and the transition of the Bel-Air Hotels, Bill saw an opportunity to start a company that provided quality products and services that could be practically used within each department of a luxury hotel on the job on a daily basis and in March 1985, founded FreemanGroup. Initial focus was placed on the Luxury Hotel segment, working in such hotels and resorts as The Plaza in New York, The Rosewood Properties, Regent Hotels, Grand Champions Resort in Palm Springs, The Adolphus Hotel in Dallas, The El San Juan Hotel in Puerto Rico and The Savoy Group in London. In 1989 the company added the opening of The Mirage Hotel and Casino in Las Vegas to its client list and that project led to a long standing and continuing relationship with the Casino Industry. FreemanGroup has undertaken the openings of such properties as the MGM Grand, Mandalay Bay and Aria Resort and Casino in Las Vegas, The Trump Taj Mahal in Atlantic City, The MGM Hotel and Casino in Detroit, and Atlantis in the Bahamas. Extensive work in the luxury hotel/resort and casino sectors led to large scale projects with governments and the aviation industry, working to improve their tourism and guest experiences. A few of the destination and aviation clients include Puerto Rico Tourism Company, British Virgin Islands, Cayman Islands, Panama, Trinidad & Tobago, Hartsfield-Jackson-Atlanta International Airport and JetBlue Airways.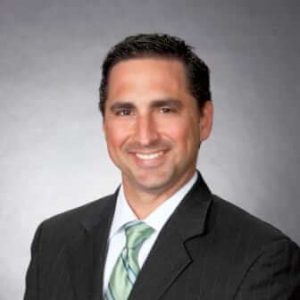 Patrick O'Bryan
Managing Partner & CEO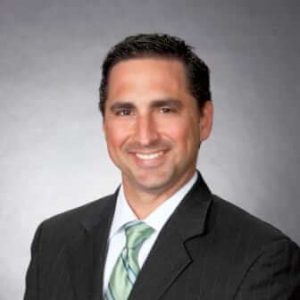 Patrick is in charge of the day-to-day operations of FreemanGroup. Patrick's extensive practical experience in hospitality operations allows him to take on the responsibility of lead consultant to the firm's clients in designing and implementing customized solutions to their service culture needs. Patrick came to FreemanGroup in 1997 with experience as an operator in Food & Beverage and Casino/Gaming. Patrick holds a bachelor's degree in Human Resources and he is a Certified Hospitality Trainer.
During the 23 years he's been with FreemanGroup, Patrick has worked with an array of hospitality, tourism and aviation clients. He holds the responsibility of lead consultant to the firm's premier clients. Patrick has been instrumental in developing partnerships, and has custom built solutions for clients such as MGM Resorts International, St. Regis Hotels & Resorts, JetBlue Airways, Toronto Pearson International and Hartsfield-Jackson Atlanta International Airports.
Patrick worked with Departments of Tourism and stakeholders in destinations such as Puerto Rico, Miami Convention & Visitors Bureau, Cayman Islands, Trinidad & Tobago, Aruba, St. Kitts and Turks & Caicos. In these destinations Patrick was the lead consultant in designing and executing national guest service campaigns. This included communication plans, training and measurement in all tourism sectors such as immigration, customs, taxi, airports, restaurants, hotels, cruise ports, tour operators and attractions.
​
Patrick continues to work with FreemanGroup clients' leadership teams to develop brand service cultures. Patrick has a passion for opening new properties, and has had the privilege of consulting during the openings of L'Ermitage Beverly Hills, Mandalay Bay Resort & Casino, Aria Resort & Casino, CityCenter, Gramercy Park Hotel, New York and the historic Mauna Kea Beach Hotel on the Big Island of Hawaii, among others.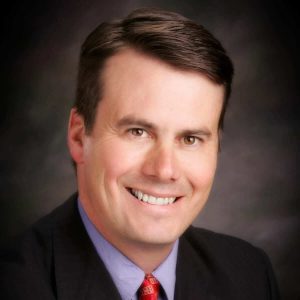 Thomas R Strohe
Managing Partner, FreemanGroup Healthcare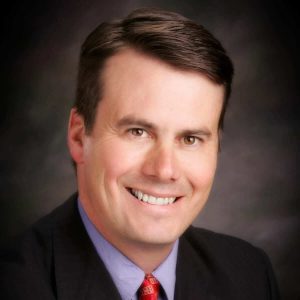 Thomas R Strohe
Managing Partner - FreemanGroup Healthcare
As a Partner in FreemanGroup Healthcare, Thomas leads the Company's business development team. Thomas' 25 plus years of experience as a Healthcare Executive, provides him with a wealth of practical knowledge to custom design service culture training and measurement solutions and take on the lead consulting role for FreemanGroup Healthcare clients. He played an integral part in leading the team that designed and launched FreemanGroup Healthcare's newly upgraded Data Collection and Analysis platforms for both Embedded Quality Inspections and Intercept Surveys.
Thomas' experience as a Healthcare Executive includes leading teams through new facility mergers and acquisitions, consulting and management oversight, as well as numerous equity positions throughout different facets of Healthcare Administration. After his graduation from A.B. Freeman School of Business at Tulane University, he has held several Hospital CEO positions throughout the country. Prior to joining FreemanGroup and in his roles as Vice President of Business Development and Vice President of National Operations with multi facility oversight, Thomas was responsible for 20 hospitals across eight states.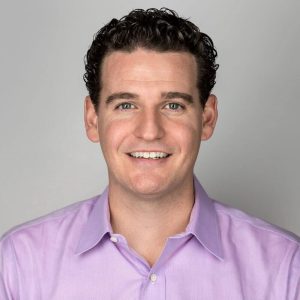 Terrell S Caffery, MD, FACEP
Medical Director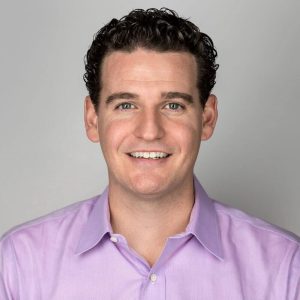 Terrell S Caffery, MD, FACEP
Medical Director
Dr. Caffery received his undergraduate degree from Louisiana Tech University, his medical degree from Louisiana State University Health Sciences Center in Shreveport, Louisiana, and completed Emergency Medicine Residency training at the Louisiana State University Health Sciences Center in Baton Rouge, Louisiana. Dr. Caffery is a board certified Diplomate of the American Board of Emergency Medicine.
Dr. Caffery's experience in emergency medicine includes clinical and leadership roles in community, county, and university settings. He is currently serving as the head of an academic department in a large tertiary referral center.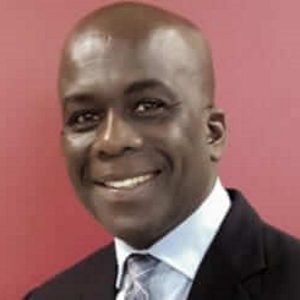 Kedrick Malone
Managing Partner, FreemanGroup Caribbean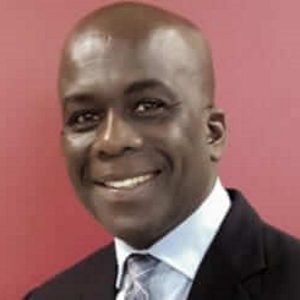 Kedrick Malone
Managing Partner – FreemanGroup Caribbean
Kedrick Malone is president and founder of NorthStar Consulting, a Caribbean consulting company specialising in marketing, strategic planning, business development and management consulting services in the travel and tourism, SME, international business, and government sectors.
Kedrick has been driving innovation and change in the tourism sector for much of his career having served as a Director of Tourism, Deputy Permanent Secretary in a Ministry of Tourism and Chairman of his local Hotel Association. As a Director of Tourism, he spearheaded one of the Caribbean's most comprehensive service standard and training initiatives and implemented an innovative tourism statistics system to manage the sector. As a Deputy Permanent Secretary he established a film commission to promote the tourism destination as a filming location. As Chairman of the Hotel Association he spearheaded the response to the 911 crisis. His reputation and network stretch far and wide and his entrepreneurial spirit has motivated him to share his energy and enthusiasm for strategic change and success with the tourism, government, diplomatic, small business and international business sectors of the Caribbean Region.
In 2006 Kedrick partnered with FreemanGroup to establish and lead FreemanGroup Destinations where he led the establishment of national service standard and training programmes in Cayman Islands, Turks and Caicos, St. Kitts and Trinidad. The signature programme in Cayman Islands, PRIDE, is still ongoing to this day in that destination.
Kedrick holds an MBA from the Zicklin School of Business, Baruch College, City Unversity of New York. He is a past Chairman and current member of the BVI Chamber of Commerce and Hotel Association and currently president of the Lions Club of Tortola (BVI) and a member of the Board of Directors of the Family Support Network (BVI).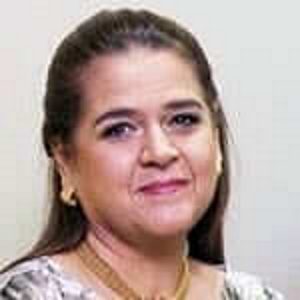 Seidy Elizondo
Managing Partner, FreemanGroup Central America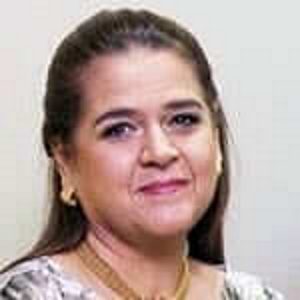 Seidy Elizondo
Managing Partner - FreemanGroup Central America
Seidy Elizondo brings 15 years of experience in the tourism industry of Central America to the FreemanGroup team. She worked for eight years at the Costa Rica Tourism Institute, and since 1999, has managed the offices of FreemanGroup Costa Rica.She's been in charge of the coordination and execution of numerous projects in the Central America and Caribbean regions, and has worked closely with governments, hotel associations, and international organizations. Her professional background, extensive experience, and contacts have allowed FreemanGroup to maintain a very dynamic presence in Central America and the Caribbean. Seidy is diligent when it comes to offering clients the personalized attention required for improving quality of service and the ongoing operational development of their human resources.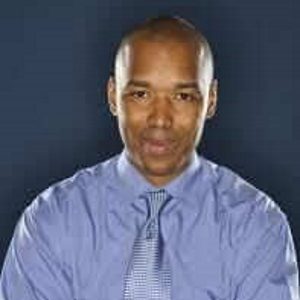 Marcus Brown
Managing Partner, FreemanGroup Immersive Learning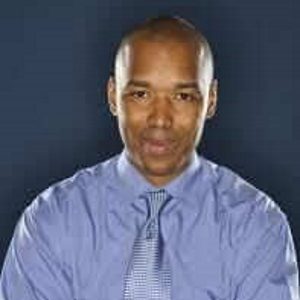 Marcus Brown
Managing Partner - FreemanGroup Immersive Learning
Marcus Lyle Brown leads the team responsible for FreemanGroup's development of innovative immersive learning solutions for our clients. These creative active learning solutions leverage the internet, learning management systems, and gamified simulation training to reduce training costs while increasing the effectiveness of skills and knowledge transfer.
Marcus' creative skills stem from his background as an entertainment industry veteran, film producer and video game developer. He is an accredited administrator of instruction, curriculum and workforce development.
Marcus is the Chief Marketing Officer at Digital Twin Studios (DTS) and responsible for its Multi-Industry Business Development. DTS is an immersive and interactive learning development company specializing in the Extended Realities (XR) of Augmented Reality (AR), Mixed Reality (MR), and Virtual Reality (VR). Through his role with DTS, Marcus is able to bring vast experience of developing these types of learning solutions in operational excellence for its global clientele. Marcus is able to integrate their tenured insights in educational and professional development solutions for multiple industries to include: Hospitality, Healthcare, Education, Defense and Energy.
FreemanGroup is proud to partner with Marcus and DTS as we develop training and orientation modules that dynamically integrate the latest best practices in customer service, patient experience, hygiene and safety excellence. A recently completed project in which Marcus managed the creative design is an innovative MR platform for Virgin Hotels New Hire Orientation. The immersive platform allows Virgin Hotels to introduce new staff to their unique brand and culture. Utilizing this latest active learning technology to improve their new hire experience, allows Virgin Hotels to position themselves as an innovative learning and development leader in the hospitality industry.
Currently, Marcus is leading our FreemanGroup hospitality trainers and the DTS programmers to develop a series of AR modules designed to train staff to deliver hospitality in the new health aware environment. These modules allow learners to access AR environments to simulate both technical and behavioral protocols now required, such as sanitizing, wearing PPE, communicating procedures to guests and simulating difficult conversations when dealing with non-compliance.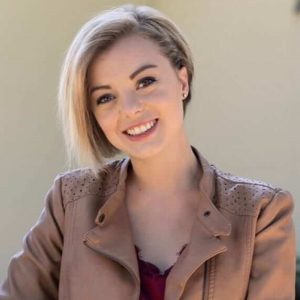 Karaline Ortego, MBA-HCA
Director of Business Development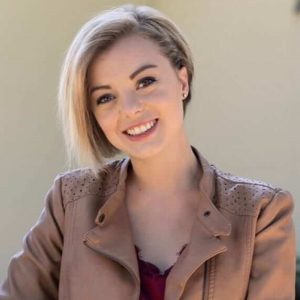 Karaline Ortego, MBA-HCA
Director of Business Development
Karaline is the newest member of the Freeman Group team and holds multiple responsibilities within the company including, but not limited to, new business development, marketing, process improvement, project coordination, and client relationship management.
Karaline received both her Baccalaureate degrees in Psychology and Child and Family Studies from the University of Louisiana, Lafayette during which time she worked in both the healthcare and hospitality industries. Upon completion of her degree, Karaline started the position of a Lead Case Manager for a non-profit organization focused on increasing health outcomes for minority populations. Her work was recognized at the National WIC Conference and the Association of Maternal and Child Health Programs for her collaboration in increasing participants' life experiences and health outcomes through addressing social determinants of health and customizing a care plan for each participant.
After witnessing firsthand the greater need in healthcare to focus on meeting patients where they are and demonstrating empathy and compassion, Karaline decided to shift her career focus from social services to healthcare management. She obtained her Master's in Healthcare Administration from the University of Louisiana, Lafayette, and has held multiple positions in healthcare since. Karaline's experience includes working in a high-volume specialty clinic, managing and growing a new medical practice where she established patient relationships and created a personable patient experience, and working as a Managed Care Specialist for LHC Group focusing on process and efficiency improvements within the company's database management systems.
Karaline is a Certified Life Coach and is extremely passionate about helping people to achieve more than they believe they can.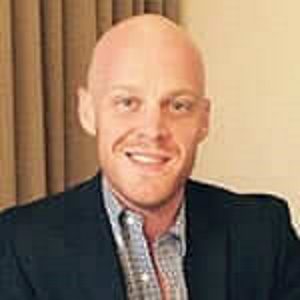 Will Tarrant
Executive Director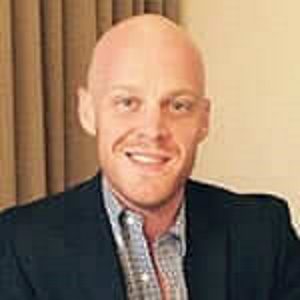 Will Tarrant
Executive Director
Will's hospitality career began at the O. Henry Hotel Greensboro before joining Carlson Hotels Worldwide and Radisson Hotels & Resorts. His experience has been focused in the areas of front office/guest services, revenue management, and facilities/housekeeping management. He has held departmental and divisional leadership positions including Executive Housekeeper, Front Office Manager, Revenue Manager, Director of Food & Beverage, and Director of Rooms for various hotels in North Carolina, Oklahoma, and Texas.
Will also served as General Manager for Dallas-based Hospitality Management Corporation and has overseen openings, conversions, and renovations for hotels ranging from economy to luxury in varying market environments. Will is the co-founder and owner of Service Metrics Group a hospitality-focused customer experience measurement company.
In is role as Executive Director with FreemanGroup, Will has led new property opening training teams for clients such as L'Auberge Del Mar, MGM Grand at Foxwoods, CityCenter Las Vegas, and Hyatt Regency New Orleans. Additionally, he has overseen property-wide standards development and training implementation for hotels and casinos such as Monte Carlo Resort & Casino, The Mirage, The Setai Miami Beach and Windsor Court Hotel. Will has also helped deploy measurement solutions for companies such as Millennium Hotels & Resorts, Benchmark Hospitality, Hard Rock International and MGM Resorts International, JetBlue Airways among others. He has assisted some of the world's most renowned hotels, casinos, resorts, and restaurants in their achievement of Forbes Four and Five-Star ratings and AAA Four and Five- Diamond ratings.
Will graduated from High Point University with a Bachelor of Arts Degree in Human Relations and a Bachelor of Science degree in Business Administration. He is also a trained butler and a member of the International Institute of Modern Butlers. When he's not working, Will is likely training for his next marathon, trying a new restaurant, or volunteering in the community.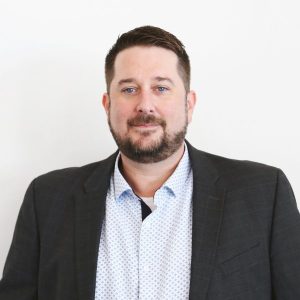 Kevin Hawkins
Executive Director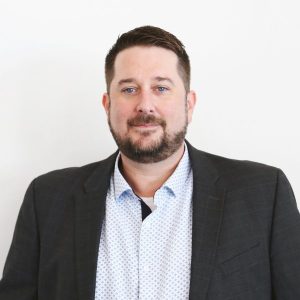 Kevin Hawkins
Executive Director
Kevin Hawkins is an Executive Director for FreemanGroup and is responsible for implementing custom solutions onsite with our clients. Currently, a significant portion of Kevin's time is spent supporting our healthcare clients, such as Baylor Scott & White Health, with patient experience improvement processes. Kevin's practical knowledge and experience allow him to design, implement, and evaluate patient experience programs including strategy, tools, processes and data analytics for various delivery models.
Kevin is a passionate champion and emerging expert on guest experience improvement, organization culture and change, and operational excellence. Kevin is also an accomplished senior trainer and project director, certified to facilitate all of FreemanGroup's Signature Training Services.
Prior to joining FreemanGroup, Kevin was an Executive Chef by trade and has over 25 years' experience in the hospitality industry. Chef Hawkins' career includes Princess Cruise Lines where he had the opportunity to lead and develop employees from many different cultures from around the world. Kevin has held positions such as Corporate Executive Chef for Rouses Supermarkets and Double R Restaurant Group.
Kevin is also the founder of Table Ten Concepts, LLC, through which he works with his clients on menu development, staff and management training, and operational troubleshooting needs.
Kevin currently resides in Dallas, TX with his wife and two children.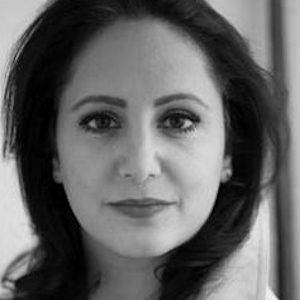 Melody Kashanian
Project Director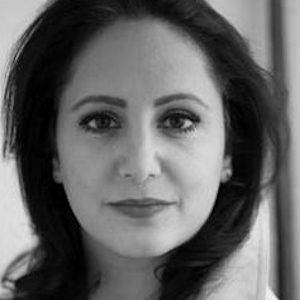 Melody Kashanian
Project Director
Melody has built a 20+ year career in Quality Assurance creating, measuring, and enhancing standards and procedures in varied service focused industries ensuring the highest standards for service excellence. Her career began with the adoption of ISO 9000 standards in Telecom, focusing on customer satisfaction which then led her to create quality programs at JetBlue Airways in various operational departments supporting over 10,000+ customer-facing employees, vendors, and leaders. Her quality experience at JetBlue contributed to more effective processes through the audit program, cost efficiencies through resource allocation, and increased Customer Satisfaction via closed loop feedback programs ensuring enhancements were made with internal crewmembers and across multiple departments for continuous improvement.
Her areas of expertise sought out are strategically designing holistic Quality Management Systems (QMS) for service organizations which include, Audit programs, Quality Measurement, Creating Manuals and Checklists, and continual improvement…in addition to facilitating training sessions and leading large and diverse teams.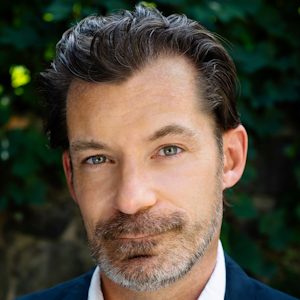 Christopher McCloskey
Project Director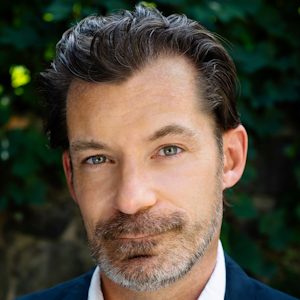 Christopher McCloskey
Project Director
Christopher brings a successful 20+ year corporate career as a senior leader in the airline industry. While at JetBlue, he drove all domestic and international in-flight catering services, onboard service delivery, and customer experience strategies for an operation serving 1000+ flights a day. He led and mentored a large geographically diverse team to seamlessly execute corporate initiatives that drove high value and quality customer interactions through the entire air travel journey. He spearheaded the airline's first hospitality standards, training, and measurement program for 12,000+ customer-facing employees and leaders. Trusted to drive systemic change at JetBlue, Christopher implemented numerous organizational, technology, and policy enhancements that yielded strong business outcomes and financial results centered around building customer loyalty through experience design. Most notably, he created and operationalized all aspects of the customer experience for JetBlue's premium product, Mint. Mint has earned the global reputation as a model for best-in-class service throughout the entire hospitality industry.
Since his time in aviation, Christopher has become passionate about serving the hospitality industry in another way – through his non-medical homecare referral service, Christopher James Hospitality Homecare. Christopher has also since completed a M.S. in Special Education, where he enjoys supporting children with special needs achieve their maximum potential academically, socially, and emotionally.
Christopher graduated with a B.S. in Hotel Administration from Cornell University's School of Hotel Administration. He currently splits his time living in New York City and Florida and enjoys traveling, cooking, and exploring new cuisines and restaurants.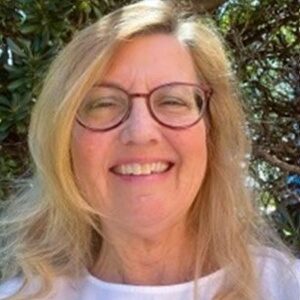 Kristyn Hofheins
Project Director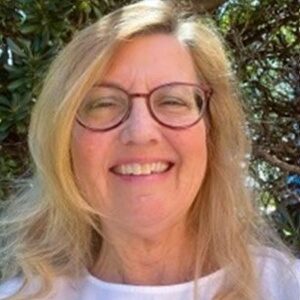 Kristyn Hofheins
Project Director
Kristyn entered the entrepreneurial world when she founded and operated California Tan, Inc. in Logan and Provo Utah. While successfully operating the businesses, Kristyn joined Robert Redford's renowned Sundance Resort. At Sundance, Kristyn was responsible for all quality issues related to service as well as being responsible for all Human Resource and training functions.
In 1994, Kristyn joined the FreemanGroup team and quickly established herself as one of the most sought-after trainers in the group. Her work with The Bermuda Government's department of tourism and over 50 large and small properties helped to ensure Bermuda's tourism product met their licensing requirements and that service island-wide met their marketing message. She oversaw and implemented the full scope of FreemanGroup initiatives throughout the island. The Manhattan East Group, The Boulders, Sheraton Maui, The Mandalay Bay, Cliff Castle Casino, The Reefs Resort and Club and others cemented her position as a Project Director with vision, talent and a tremendous work ethic.
Kristyn has become one of the key members of the team, instructing the extensive Instructor Development Program that is so popular with the client base and so critical in the development of all FreemanGroup personnel. She continues with ongoing project work and remains in high demand.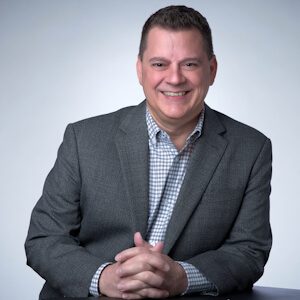 Benjamin Avant
Project Director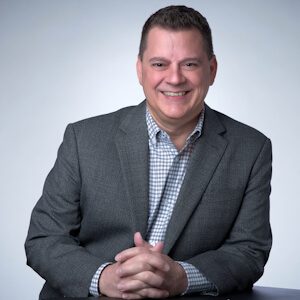 Benjamin Avant
Project Director
Benjamin has over 20 years working in the hospitality and gaming industry with such companies as Bellagio Casino Resort in the Las Vegas. Benjamin established Avant Hospitality Service Advisors in 2012.
Prior to founding the company, he served as Senior Director of Projects for FreemanGroup. In this role, Ben acted as project lead on a host of FreemanGroup clients in the hotel, casino, aviation and government sectors. Ben continues to work today as a licensed contract trainer with FreemanGroup. In addition to his hospitality expertise, Benjamin is certified as a Corporate Etiquette and International Protocol Consultant by The Protocol School of Washington and is fluent in Spanish and French.
​
​Benjamin was the FreemanGroup Project Director implementing customer service initiatives for both Hartsfield-Jackson Atlanta International Airport and Toronto Pearson International Airport. These projects included developing service standards, onsite training for manager and front-line employees, on-the-job coaching and train the trainers. Ben is currently FreemanGroup's lead trainer for JetBlue Airport Operations Hospitality Training Project.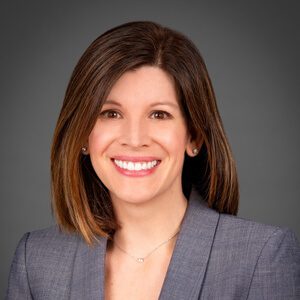 Erika Welsing
Project Director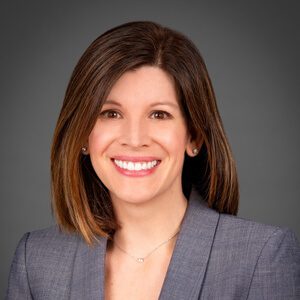 Erika Welsing
Project Director
Erika is a leader in the field of Organizational Learning and Development. She started her career in Las Vegas, NV at the MGM Grand Hotel and has worked in the hospitality sector for over 15 years. Additionally, she spent 3 years overseas in Dubai, United Arab Emirates building the learning platform for the first Giorgio Armani hotel, where she partnered with 63 employee nationalities to create a world-class 5-star service experience.
Erika is passionate about helping leaders create thriving work cultures and specializes in the areas of leadership and team transformation, course design and facilitation, and organizational health and engagement. She recently obtained her Master's Degree in Organization Development and Leadership from Fielding Graduate University and is a Certified Executive Coach.
Erika is one of Freeman Group's primary instructional designers who helps with facilitating and designing bespoke leadership development modules. Erika resides in Southern California and enjoys Orange Theory fitness classes, exploring new art galleries, reading and traveling.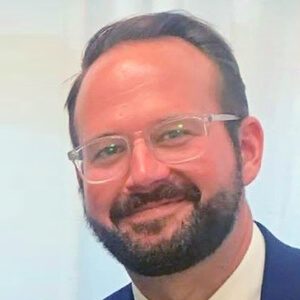 Spencer Moore
Project Director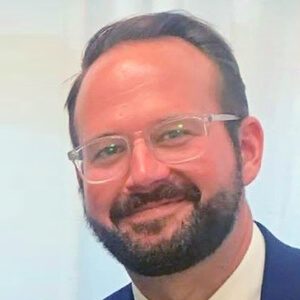 Spencer Moore
Project Director
Spencer has been part of the Freeman Group team since 2011. His operations experience is born from the luxury hotel segment of the industry and he has held key management roles within Front Office, Guest Relations, Banquet/Events & Food & Beverage.
Spencer's hospitality management experience includes appointments at Rosewood Hotels, including their flagship property The Mansion on Turtle Creek, luxury properties in Washington DC, which included The Jefferson Hotel and Spencer was an integral part of the team that re-opened the legendary Watergate Hotel following an extended closure.
In addition to hotel operations, Spencer gained experience in the travel industry, working for a startup event management software company (Social Tables, now part of Cvent), and later Expedia Group, where he was a Regional Account Manager helping to guide Revenue Management strategies for a large group of small hotels in the greater DC area.
Currently with Freeman Group, Spencer is managing projects centered around new property openings with clients such as Trailborn Hospitality Management and Woodbine Casino. He is also a key member of the team implementing a company-wide service culture initiative for Jacksonville Electric Authority.
Spencer graduated with a Bachelor's degree from the University of Florida and lives in Neptune Beach, Florida where he enjoys spending time at the beach and seeing live music whenever he can.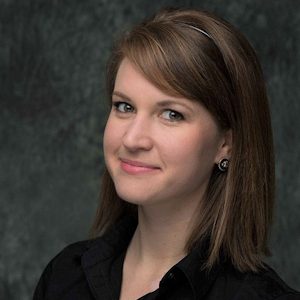 Lucy Moore
Project Director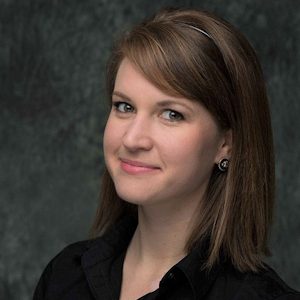 Lucy Moore
Project Director
Lucy is an experienced Consultant, IT Program Management, and Hospitality Management professional. Lucy developed an early appreciation for the hospitality industry's intricacies and potential when she worked for the J.W. Marriott while attending the University of Arizona. She has an impressive track record of leading hotels in achieving growth and delivering exceptional guest experiences.
Her experience includes roles at the J.W. Marriott Starr Pass Resort and Spa, and the five-diamond awarded Ritz-Carlton in downtown Washington, D.C. Lucy embraced each opportunity, whether in front-line positions or management roles, as a chance to deepen her understanding of the industry. For example, Lucy was an integral part of the operations team as a front desk agent and the rooms controller. As a room's controller, she worked cross-functionally with housekeeping, meetings and special events, the quality team, sales, and food & beverage.
Following hospitality management, Lucy's career grew to include management consulting for top companies such as Booz Allen Hamilton, Slalom, and Unify Consulting. Through consulting for government agencies and Fortune 500 companies, she has gained extensive knowledge in Project Management, Change Management, and IT system implementations. She has led complex software programs for Legal, Sales, Finance, and Trust and Safety teams from inception to deployment. Lucy is passionate about helping clients add business value, improve processes, and create a culture of teamwork.
Lucy recently joined the Freeman Group as a Project Director to provide consulting expertise, change management best practices, and proven project management methodologies for hotels worldwide.
Lucy resides in the Oregon Willamette Valley. She is enthusiastic about outdoor recreation, environmental conservation, and active transportation initiatives. She is a passionate member of the cycling community and speaks fluent German.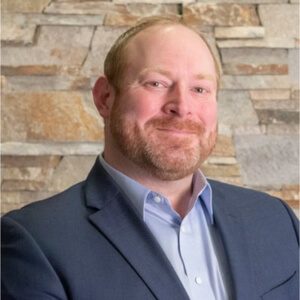 Paul Kirschbaum
Project Director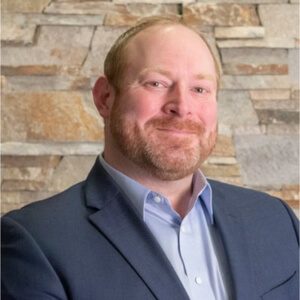 Paul Kirschbaum
Project Director
Paul started his Hospitality journey working as a young apprentice in Northern Spain and receiving his bachelor's degree from the Culinary Institute of America in Hyde Park, New York, and a Diploma in Restaurant Management from the Le Cordon Bleu in Adelaide, Australia. He developed his skills working as a Restaurant Manager, Private Chef, and Executive Chef.
Eventually, He moved over to the corporate world as a Director of Food & Beverage for a regional chain. He honed his skill as a restaurant consultant in NYC and as a Business Specialist in the New England region for a large food broadliner. Allowing him to be in 200+ restaurants a year to help customers with their Menu Optimization, Technology Journey, Building Sales, Compliance, Cost Controls, Staffing, Management/ Leadership Training, and ultimately help build a customized strategic plan for the customer's success.
Paul is a Hospitality Project Director and Measurement Analyst with Freeman Group. Paul is certified to facilitate Freeman Group's signature services and brings his extensive Food & Beverage operations experience to bear while deliver custom solutions to address our client's needs.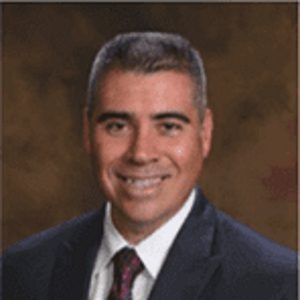 Bernie Vasquez
Project Director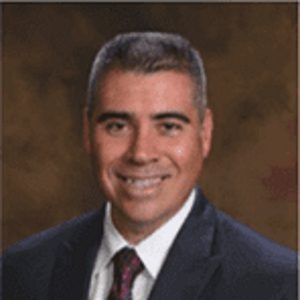 Bernie Vasquez
Project Director
Bernie Vasquez has recently rejoined the FreemanGroup team as one of our Project Directors. Bernie's first stint with FreemanGroup was during the years 2000 – 2003, where he played an integral part in leading the implementation of service culture initiatives in many of FreemanGroup's prestigious hotel/resort clients such as Turtle Bay Resort, Inn at Loretto, Portofino Hotel & Yacht Club and Westin St. Francis.
In between stints with FreemanGroup, Bernie Vasquez spent over five years as an Executive Trainer with Forbes Travel Guide. In this capacity, Bernie worked with many of the world's most prestigious luxury hotels and resorts, implementing brand standards and management training initiatives, assisting these properties to achieve their Four- and Five-Star designations.
In Las Vegas, he was the Director of Education and Talent Development for the 3,000-room Cosmopolitan Resort. As a member of the opening team, he led the development of Service Essential SOPs for all departments and hosted culture rallies for each division as it welcomed new team members to the resort. Prior to this opening, Bernie was the Director of Service Culture for the re-branding of the 1,400-room Tropicana Las Vegas Resort, where he spearheaded a service culture transformation at one of the most famed properties on the Strip. Bernie and his team worked to ensure a culture of continuous growth via inspection and development programs that impacted guest and team member satisfaction. He was also the Director of Service Excellence for two MGM Grand properties, and assisted two hotels in achieving a Four- and Five-Star designation.
Bernie has also worked for Starwood Hotels & Resorts Hawaii, where he directed training initiatives for more than 3,000 associates in Waikiki. He implemented three corporate programs and was named Master Trainer for the Hawaii region.
​
​Bernie obtained his MBA in Management from New Mexico Highlands University and his BBA in Marketing from the University of North Texas. He has held board positions for the American Society for Training & Development in both Hawaii and Las Vegas.